Career Opportunities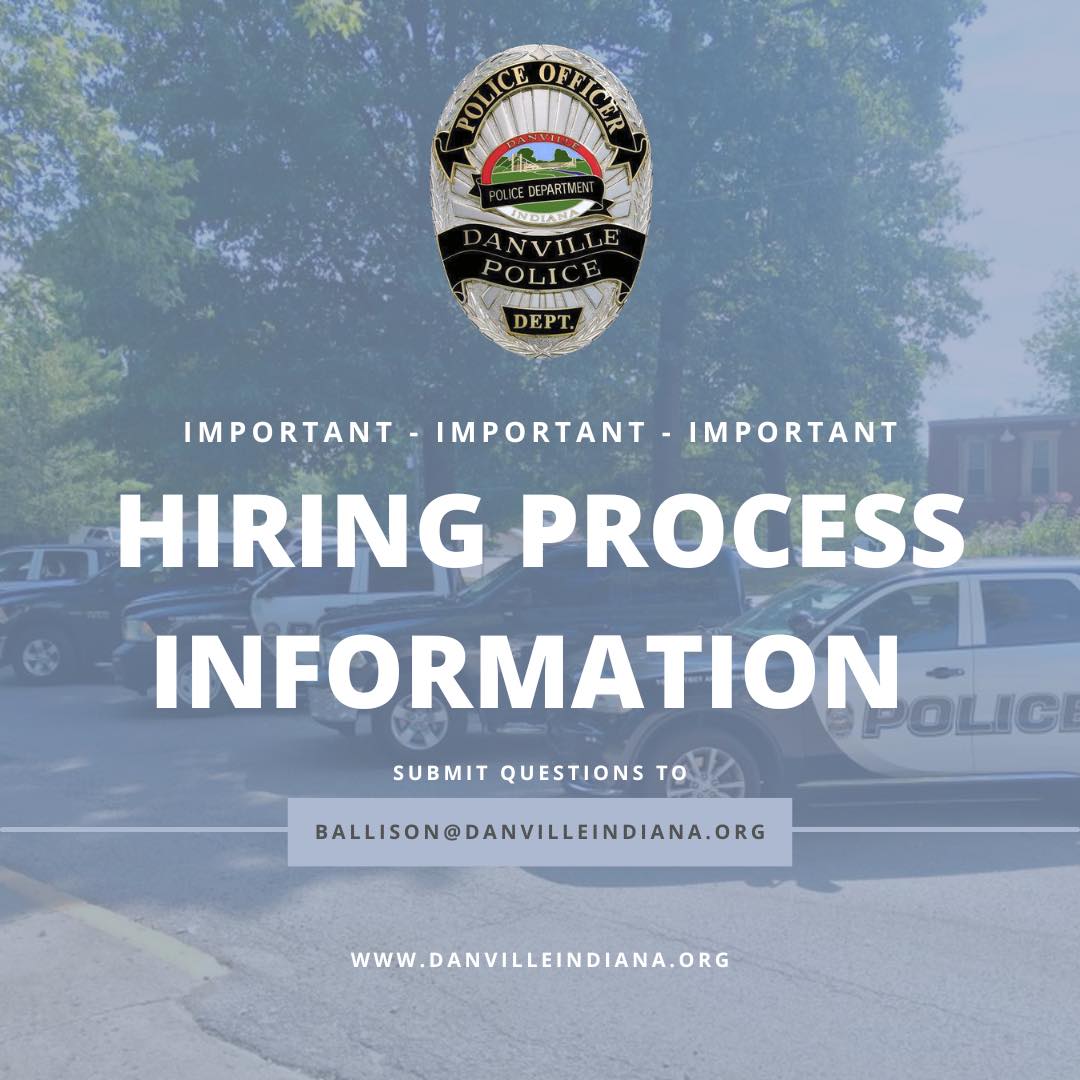 Thank you for your interest in working with the Danville Metropolitan Police Department.
The Danville Metropolitan Police Department is now accepting pre-applications for Full-Time Patrolman for the Town of Danville. Approved candidates will undertake a physical agility test, a written test, an oral interview, a background investigation, a medical evaluation, and a psychological evaluation.
Applicants shall be United States citizens, at least 21 years of age at the time of employment, possess a valid Indiana driver's license, be a high school graduate or equivalent, have no felony convictions, no serious misdemeanor convictions, no domestic violence convictions, and if offered a position, must obtain residence within a contiguous county to Hendricks County, Indiana within 180 days.
Benefits Include:
-Patrolman's salary is $60,165.56 per year
- Probationary year salary is $57,242.64
-Yearly uniform & equipment allowance
-Take-home car program
-On-Duty fitness program with onsite gym/workout facility
-Medical, dental, and vision health insurance plans
-Group Life, Disability, Term Life, Accident, Cancer, and Critical Insurance Offered
-Overtime/Off-duty employment opportunities
-INPRS 1977 Pension
-Additional 457B Retirement Plan offered
-Monthly cell phone stipend
-Paid vacation, holiday, sick, personal, and bereavement time
-Town Wellness Program (Including Employee Health Clinic)
-Health Savings Account with Town contribution
-Employee Assistance Program (EAP)
-Authorized arm tattoos and facial hair
-12-hour Work Schedule (every other weekend off)
-Field Training Officer compensation
Contact Us
More Information