Water Treatment Plant Project
The Danville Water Department was established in 1892 and continues to serve Danville's water needs to this day. The current water treatment plant was placed into service in 2004 and is located in front of Ellis Park in Danville, IN. Water Treatment Plants are typically designed for a 20-year growth period. We will exceed the 20-year design growth rate by 2024 and are nearing the capacity of the existing plant and wells. The immediate need for the Town is to increase the water supply, treatment, and storage facilities that are nearing capacity so that the Town can continue to provide safe, reliable drinking water to its existing customers and not have to utilize water from another source.
Article by Banning Engineering about the future growth of the Danville Water Treatment Plant.
Danville Drinking Water Improvements storyboard.
Frequently Asked Questions about the new Water Treatment Plant.
New Water Treatment Facility
Starts January 2023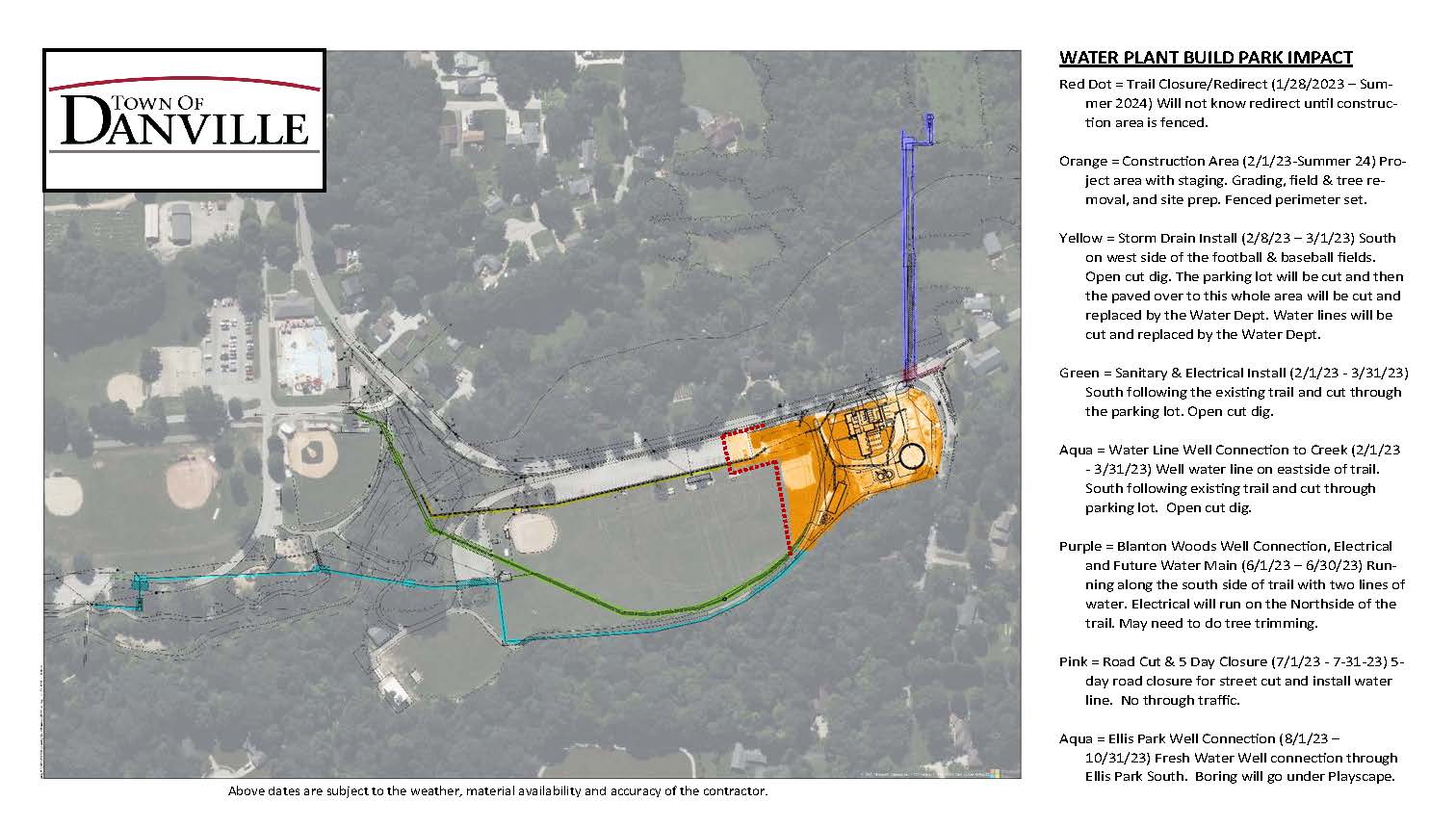 Water Treatment Facility Rendering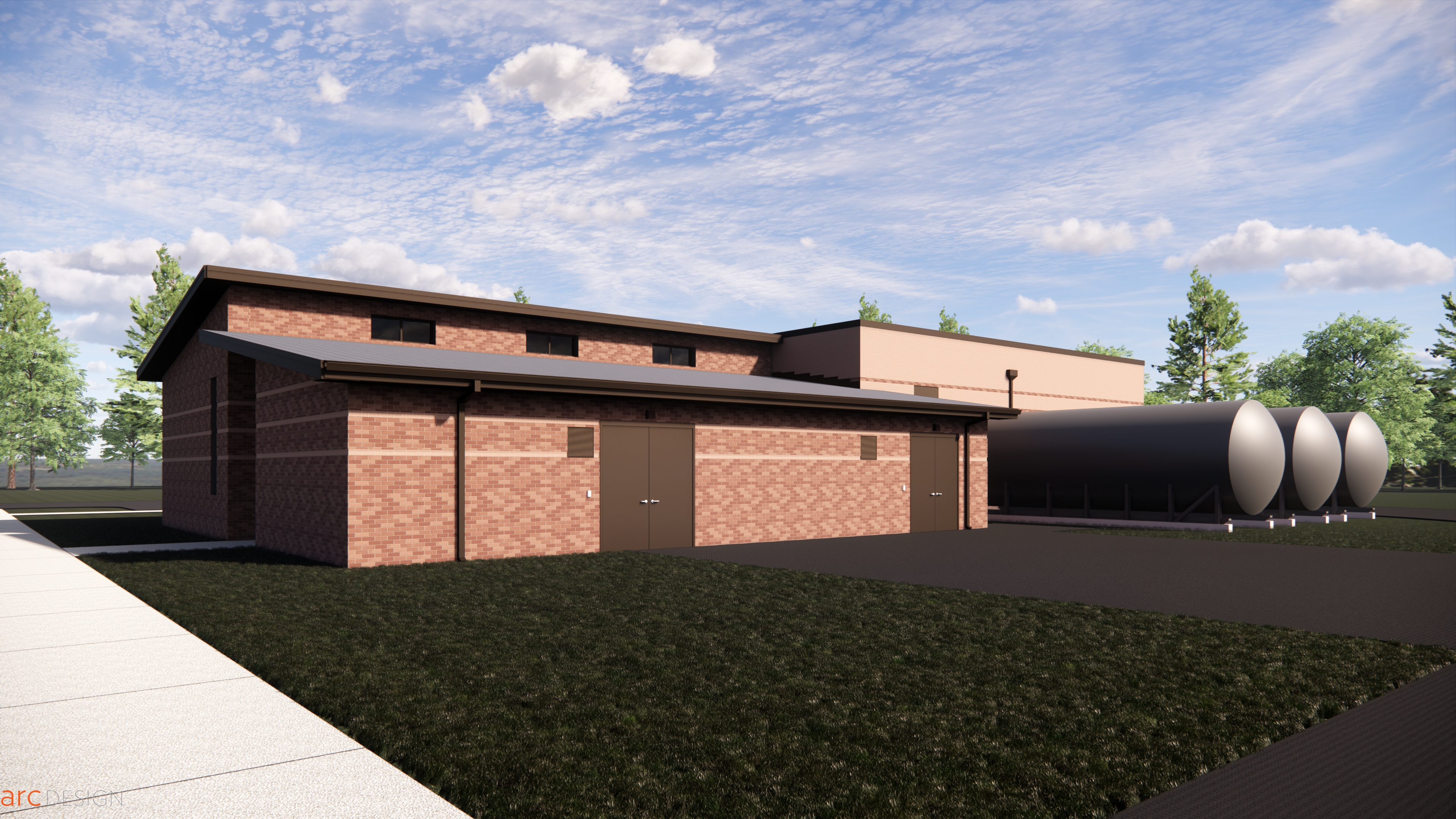 New Water Wells
The Town's source of raw water supply is derived from four (4) groundwater supply wells within the aquifer along the West Fork White Lick Creek that runs through Ellis Park and Blanton Woods. This project added (2) additional wells. One north of the existing wells (Ellis Park) and one west of the existing wells (Blanton Woods) but within the same aquifer and well field.
New Clearwell Storage Tank
A new Clearwell ground-level water storage tank has been completed at the new water treatment plant site, located on the North side of Ellis Park. The new Clearwell not only provides additional finished water storage but will enable the water treatment plant to be inactive for a period of periodic operational maintenance.